Do you feel like you're constantly inundated with fashion magazines telling you "what to wear" and "what not to wear" season after season? I hear you. Trying to stay up on the fashion trends so that your style remains current can be exhausting.
I'm advising you to stop doing it.
Yes, you read that right.
Great style is not about staying up with all the trends, all of the time. Great style is about getting dressed and nailing it. Nailing it, means when you look at yourself fully dressed in the mirror, you smile, because you feel exactly how you want to feel and your style is telling the world something about you, that you want the world to know. Simple?
Working with me, it will be.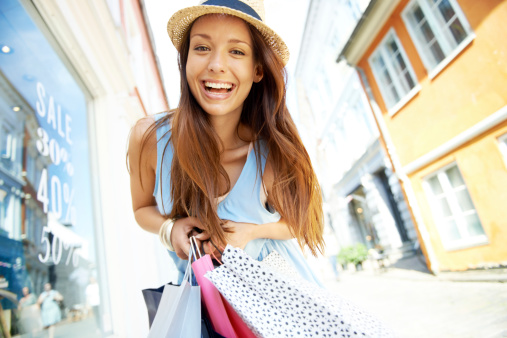 Enhance Your Best Features
When we work together I'll help you enhance your best assets. Even if you don't think you have any, you absolutely do!
By identifying your Body-Type, you'll know exactly what styles are going to look best on you. We'll match these styles with designers that suit your Personality and make sure that they meet your Lifestyle-Requirements. We'll even discover what Colors will compliment you best.
In every style session I'll be sharing with you all my style secrets to help you look and feel your best. Don't be surprised with all the head-turning looks you're gonna get!
Elevate Your Image
Can you imagine not getting that dream job or that promotion you desire because of the way you're dressed? It happens more often then you'd think. Shocking, I know.
You've invested time and money in your wardrobe, but does your current style make others see you as approachable, confident, a leader? If not, it's time to make your clothing work for you NOT against you. The easiest way to get an edge over the competition is to be well dressed.
So, what are you waiting for? Contact me – Let's kick it up a notch and elevate your image!
Enlist A Personal Stylist
You want to feel confident in your clothing choices, right? The challenge is, there's an abundance of clothing out there to buy, vying for your attention every time you shop. It can be overwhelming just walking into a store, and confusing just deciding on what you think looks best.
The difference between someone looking at you and saying, "Great outfit!" and having someone say, "Wow – that outfit is great on YOU!" is the difference between scouring the stores for hours by yourself, and buying something that you think looks great, and hiring a certified personal stylist who knows what looks great on you, to help you.
Excellence Certified     
My background is deeply rooted in fashion.
I am a Wardrobe 911 Certified Personal Stylist. I have undergone rigorous training and have met Wardrobe 911's stringent requirements for client service and technical expertise.
I'm also a clothing designer with a Fashion Design degree from The Fashion Institute of Design & Merchandising (FIDM).
With over 25 years of fashion experience, my intention is to provide you with exemplary service, and in-depth knowledge of the fashion world during your style sessions with me.
Get ready to be pampered like you deserve.
Do you want to stop…
waking up in the morning dreading getting dressed?
staring at a jam packed closet but feel like you have nothing to wear?
spending over and hour or more deciding what to wear?
leaving your house frustrated, wearing an outfit your don't love?
feeling so insecure about your outfits that you're embarrassed to meet people?
Who doesn't?! You work hard. You play hard. Why stress out every time you open your closet doors to get dressed when you don't have to?
If you work with me, I promise you won't be disappointed. I'm not a fly-by-night, clothes horse, who decided she wanted to become a stylist.
Style is in my blood. I know the different Body-Types, and I know how clothes should look on each of them. I was born to do this and I can confidently say, I'm really good at it. My clients think so too. 🙂

I have excellent in-the-closet manners. You won't feel like you shelled out money to someone who judged you, making you feel bad about yourself or your clothing choices. Oh no, that won't happen with me. Get ready to be pampered like you deserve!
Excited yet? Great. Contact me and let's get you started.
Still want more info? Keep scrolling down and learn about my 4-step process or schedule a free 15 minute phone call with me. I look forward to chatting with you!

Women's Styling Services
Discover & Define Your Unique Style:
Step 1– Initial Consultation* – "Style Forethought" – This unique wardrobe and personal style assessment will whet your appetite for sharpening your style!
*Add Full Color Analysis – "Color-Me-Up" full color analysis** can easily be added to your Initial Consultation session.
Refine Your Unique Style –
T
hrough
Closet Curating, Wardrobe Building, Outfit Maximizing:
Step 2– Closet Audit – "Deep-Six The Dated, Keep The Chic" – In your closet we follow a recipe for 'purging the Passé & retaining the Relevant.'
Step 3– Personal Shopping – "A Tasting Of Style" – As your personal shopper, I will put together complete outfits for you by pre-shopping at the department store of your choice, so that when we meet, new outfits selected and created just for you will be waiting for you to try on.
Step 4– Outfit Coordination – "Whipping Up Styles" à La Mode" – In this style session we put together outfits by combining your new purchases with what you currently have in your wardrobe, so that you can meet the demands of all of your social obligations, from mingling at a cocktail party to making a presentation.
Photos will be taken of each new outfit combination so you'll never have to guess what items go with what.
After working with me it's quite possible you'll…
wake up every morning, skipping to your closet, excited to get dressed;
leave the house looking like you're on top of your game;
save lots of money and time finding clothes that you love;
walk into a room, feeling like you own it;
be someone who says to me, "OMG you've changed my life!"
Sound good? Let's get started! Contact me.
Additional Services
**Full Color Analysis – "Color-Me-Up" – If you want to remove the guesswork about which colors truly make you radiant, a full color analysis is right for you.
Looking at your own personal colors in your hair, skin tone, and eyes, I choose the best 70+ colors and create your own custom color palette + your custom 4-page color chart. You'll never have to guess which colors are best to wear on a first date or a first interview.
This style tool comes with its own carry case, perfect to toss in your purse or briefcase, making your shopping experience more enjoyable and successful.
Download Complete Women's Menu of Style Services Now.
Personal Shopper – (Corporate & Personal Gifts)
Men's Styling Services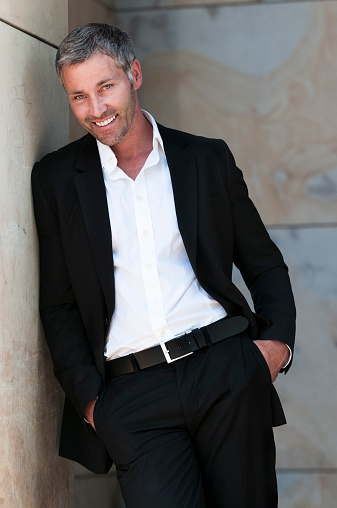 Learn To Dress Like You Know What Looks Good On You
I have developed a 4-step system that will show any man how to make the body mother nature and his diet gave him, look awesome when he dresses to impress. It is simple, easy to follow, and an incredible ego booster!
"I don't dress to impress," you say?
Fine, but your choice of attire is still giving others an initial impression of who you are. Do your clothes and or the colors you chose make you look too fat, short, skinny or tacky? Why risk being thought of as a "bad dresser," sloppy, someone who obviously doesn't pay attention to detail, or have an imagination?
Does your significant other wince or panic when she/he has to make an event with you as their date?
Dating? – Ever wonder why your weren't as interesting as you thought you'd be?
Employment: Didn't hit it out of the park on that job interview?  Didn't get that raise or promotion?
Maybe it's because the clothes you're wearing are saying more about who you are, than your words.
Why risk it? 
I'm affordable. Can YOU really afford not to know?
Discover & Define Your Unique Style
Step 1 -Initial Consultation* – "Style Forethought" – Your appearance is the first impression you make on whomever you meet because your "style" (How you put the clothes you wear on your body together) makes a statement. Every man has that something special that makes him unique. In the Initial Consultation, you will learn how to put your unique personality into a "style" you can wear and be confident while you're making your statement.
*Add Full Color Analysis – If you want to remove the guesswork about which colors won't clash with your Body-Type, ie, weight, height, and coloring, then adding the Full Color Analysis to your Initial Consultation is right for you. Don't be the guy wearing the latest fashion with colors that clash. Being seen with that guy is a woman's worse nightmare!
To learn more about my 4-step system contact me.
By Appointment Only
Michelle Moquin 1-415-889-6381


Corporate and Political Candidate Consulting
I am a certified personal wardrobe stylist and color consultant who shows professionals, actors, political candidates, and executives, how to enhance their appearance, and establish a professional look. I show them how to use style and the science of color to help them achieve the success they want in their professional and personal life.
If you or your company is looking to bring your team's image to the next level, I and my team of trained professionals are available to show you how you can create a professional presence in the way you and/or your employees dress.
To learn more about what I can do for you or your team, visit my page: "Corporate and Political Candidate Seminars."

Having been a costumer in the motion picture industry for Francis Ford Coppola and Ron Howard on their feature films, as well as being the costume designer and featured stylist for a weekly local television show called "Bay Area Drop In," no project is too big or too small. I am available to costume for advertising, commercial, or film.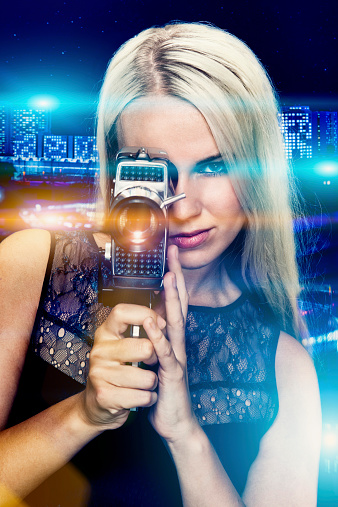 I am your go-to girl for fantastic shopping venues in the San Francisco and Oakland areas for Stay.com, a world wide web travel site for city trips all over the world! Check out my curated guides – a list of my personal favorite stores.  Then personalize your trip to fit your needs and share them with your friends and family!
And if you want personal assistance from me, I will customize a shopping spree for you and your friends that will fit your wants and your budget. Let me give you the opportunity to take advantage of bargains and sight-see in areas missed by the unguided tourist . You are guaranteed to have fun! Contact us!