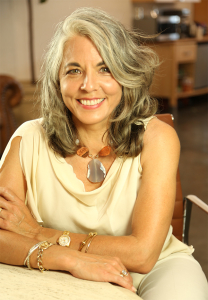 FAQ   
My clients mean the world to me. I'm privileged to be the one who gets to see all that they are. I'm always blown away and blessed that I get to witness them blossoming into their best, and becoming more than they thought they were.
It's stunning to me that with all of the social media we're absorbed in, we're less engaged and connected to each other than we've ever been before. In all of our full lives, in this fast-paced world, we rarely get to be seen for who we are, or given kudos for all that we do. Everyone deserves to be seen, and to have a focused, listening ear to the words they speak.
For the magical moments that I get to share with my clients even in our limited time together, my personal goal is that they get to see how amazing they are; I enjoy the repartee about who they are, what they do, and who they do it with, as much as I do about what they want to look like.
Our style sessions together occur in a welcoming, and loving space, where my clients can safely shed their armor, be heard, and be seen, truly seen, with loving, nonjudgemental eyes, and no agenda, except to create an amazing experience for those who chose to trust me with their bodies and personal thoughts wherever they go.
Yeah, it's about clothing, but it's really about connection – Connection to ourselves and connection to each other.
If you want to have this kind of experience with me too, contact me.
To learn more about my styling services click here.
Personal Bio
Michelle Moquin has been a creative force in the Fashion Industry for over 25 years. She began her career as a Fashion Designer, for San Francisco Bay Area companies such as Wilkes Bashford, Jessica McClintock, Joe Boxer, and Byer of California. She designed under her own labels, "Michelle Moquin," and "MAM" selling her sportswear and sleepwear collections  to boutiques and department stores throughout the United States.
Michelle was a Featured Designer for ABC World News Now: PJ Party on ABC News. Her sleepwear designs were featured in the "Oscar Gift Bags For The Stars," with recipients such as Charlize Theron, Marcia Gay Harden, and Renee Zellweger, to name a few, and they were also on the television show "The View," and in magazines such as, "People," and "Family Circle." Sharon Stone even has one of her handspun silk pajamas that she wears out on the town with heels!
During that time Michelle was chosen as a delegate to represent the City of San Francisco on a business trip to Vietnam. There she met with a major manufacturer who after seeing her clothing designs, saw the potential of collaborating with Michelle, and offered her a 5-year licensing contract that included manufacturing, marketing, and selling Michelle's designs internationally throughout Asia and Europe. Michelle accepted.
Today, Michelle is a Certified Personal Stylist who is committed to her clients' success. She also conducts fashion presentations and style seminars in business settings for men and women to help them improve their professional image and achieve the results they want. She also leads Style and Color workshops for the women who want to spend an afternoon with their girlfriends, as Michelle unravels the mysteries of style, and shows you how to make color your best friend.
Regardless of the reason one selects Michelle as his or her stylist, the Michelle Stylist Experience will leave you with an image of yourself that will excite you and encourage you to meet your professional, business, and social obligations with confidence that you are presenting to the world the you, You want them to see!
If you want to be the first to receive my latest style tips and tools for creating your unique personal style…

Mission Statement:
My Goal is to help create a better world by helping people feel confident.
I believe that when people feel and look their best, their lives and the lives of those around them are transformed – Their confidence sky-rockets, and their personal and professional lives are significantly improved.
When people are happy with themselves they tend to want to share that happiness with others. It feels good creating a better world even if it's one person at a time.